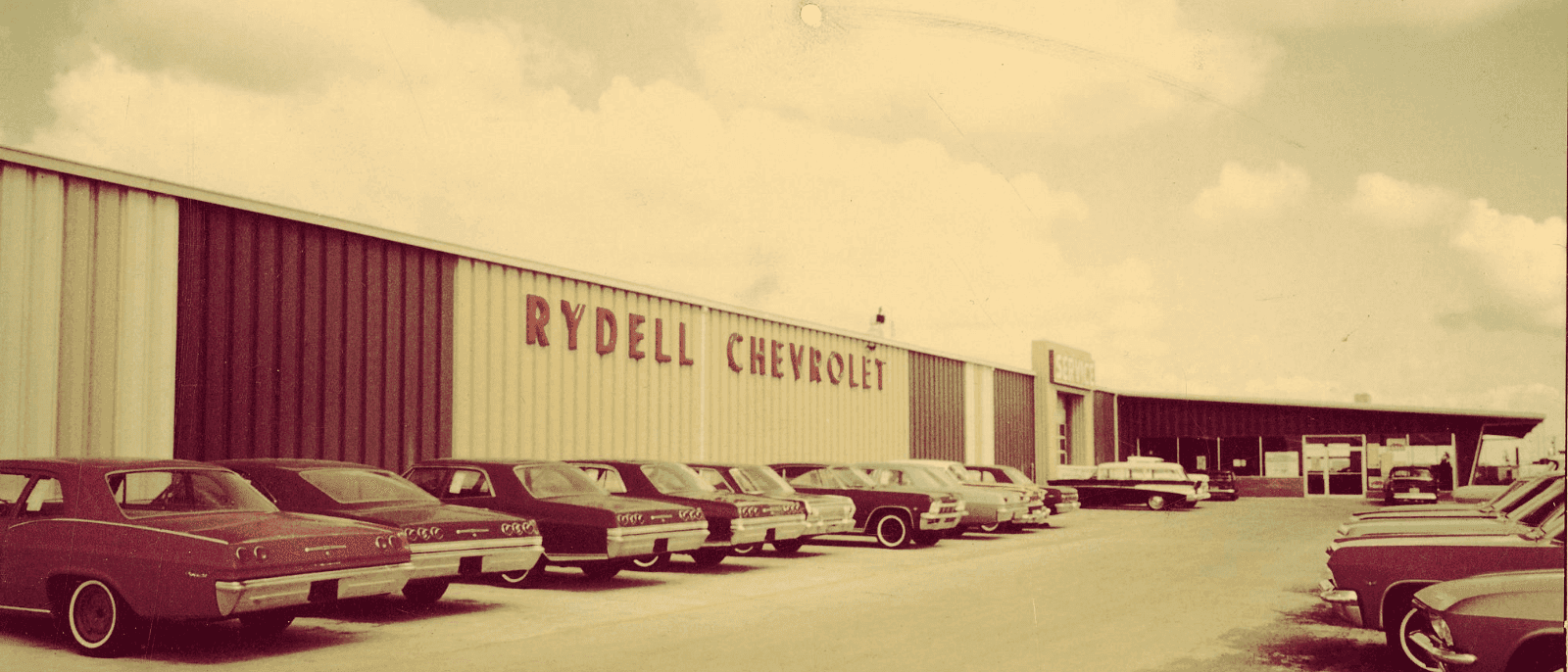 The Gilleland story begins with an entrepreneur and mentor named Leonard Rydell. Rydell got into the car business after WWll, opening a dealership in Montgomery, Minnesota. In 1954, at Chevrolet's request, he moved to North Dakota to operate the Chevrolet dealership in Grand Forks.
Duane Gilleland was hired by Rydell as an automotive technician out of Thief River Falls Community College to work at the Grand Forks dealership. Ambitious and capable, Duane worked his way up to service manager and then to general manager. After he told Rydell that he hoped one day to own his own dealership, the employer did something unusual. He decided to help Duane achieve his dream.
Baston Chevrolet was a dealership that opened its doors in St. Cloud in 1942. It was a successful dealership, but by 1986 Fred Baston was ready to call it quits and had put the business on the market. Rydell heard that the business was available and he offered to help Duane secure funding to purchase it.
The deal was completed, and on August 1, 1986, Baston sold his business to Duane and Karen Gilleland.
Duane and Karen, along with their young children Christy and Grant, moved from Grand Forks, ND
to St Cloud to begin living the dream of owning a Chevrolet Dealership – Gilleland Chevrolet.
Duane utilized all of the experience he had gained and lessons learned from Leonard Rydell
in order to operate a successful dealership.
Currently Christy and Grant have grabbed a hold of the family business torch and continue to live by the very principles and traditions that their father Duane has instilled within them.

Tradition is not to preserve the ashes but to pass on the flame and both Christy and Grant feel honored to have a great crew of passionate team members to help share their love for and the automotive industry!